Related Links:
www.broomball.com - Good overall site. It has some information on the game but they mostly sell broomball products.
http://efn.org/~msayer/usba/index.shtml - United States broomball association web site. It gives a good overview of the game.
Unrelated Links:
Gekinet- Jake Kolipano's web page. It isn't updated very often but one can find some great template designs. There is also a great quote section.
Seizure bots - WARNING: DO not click this link if you or your family has a history of epilepsy. Otherwise enjoy it in a well lit environment.
Anandtech - Great web page for all of the computer junkies. It gives hardware reviews and a preview of the new technologies out there.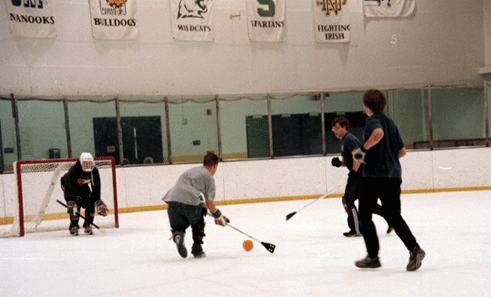 (Photo by Lauren Weiss),