Equilibrium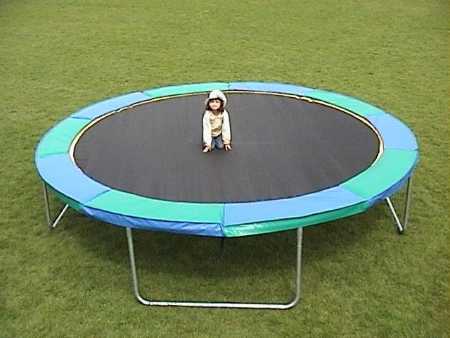 http://blog.mlive.com/kzgazette/2008/04/large_Trampoline2.jpg

This little girl is at equilibrium on her trampoline. Equilibrium is defined by"The state of a body or physical system that is at rest or in constant and unchanging motion. A system that is in equilibrium shows no tendency to alter over time. If a system is in
static equilibrium
, there are no net forces and no net torque in the system. If a system is in
stable equilibrium
, small disturbances to the system cause only a temporary change before it returns to its original state".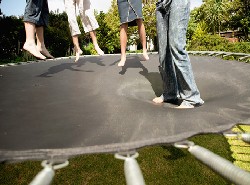 http://prbo.aps.org/story/v23/st12
These four kids on the trampoline are not at equilibrium. The trampoline might be trying to get there but it will have a hard time until all of the kids lay down and are st rest. They probably will be after jumpimg around so much.